We undertake a wide range of services including Contract, Domestic, Leather, Office, Polishing and Spare Parts.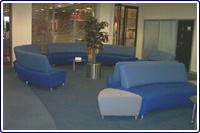 A growing area of our business now includes the supply of new furniture including tables, settees and chairs etc, for many companies such as Yorkshire Bank, Scarcroft Golf Club, YTV and many more.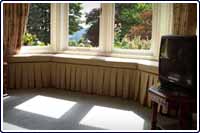 The re-upholstery undertaken by our company is to the highest quality and we will not compromise our standards by producing inferior work. We re-cover all types of domestic furniture and make bespoke furniture to customer requirements. We undertake antique restoration and produce made to measure loose covers.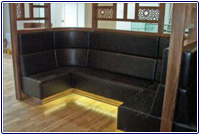 In a world of manmade materials, real leather has a natural beauty of its own and will mellow gracefully with age and regular use. Our time served craftsmen will use quality materials to make or re-upholster the furniture of your choice, from a single chair to a complete bar area. And for those times when accidents happen we offer a complete repair service with an extensive range of cleaning, renovation and protection options, from repairing a cut or graze to colour matching a complete panel. Some repairs can even be done on site.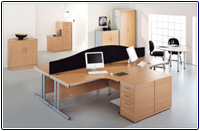 For the office we offer a varied service which includes upholstery, repairs, welding and on site work. We stock many parts for chairs and offer a loan chair service free of charge. A Friday to Monday repair service is also available at no extra cost. We supply a full range of new chairs and furniture.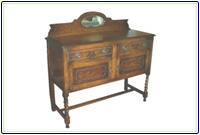 All polishing at Jillings Baddeley is undertaken by our qualified professionals who take great pride in their work. Here is a few of the services we offer:- French Polishing, Staining, Reviving, Liming, Distressing, Coloring and Re-finishing, Heat Resistant Finishing's, Acrylic or Stain finishes for hard wood floors, On-site in some cases.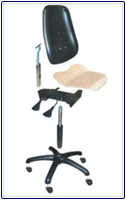 Have you considered saving hundred's of pounds a year by re-cycling your old office chairs?

Our trained staff can assess your chairs and provide quotations for all repairs and re-upholstery work required. If a chair is beyond economical repair we will tell you. We stock a large selection of office chair components and deal direct with many manufactures. So why not consider the 'green approach' and reduce your carbon foot print.?

We also provide a 'parts only' service if required and will dispatch components nationwide.